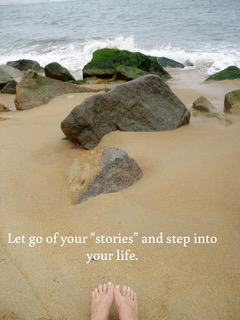 In daily life, we often create stories around false beliefs we hold that do not always serve. You know, the story about you not being good enough, not thin enough, not kind enough, not productive enough.
We all have stories, and they often revolve around lack. Whether a romance has recently ended or you've just received a devastating health diagnosis, maybe you've always wanted to be thinner, richer more at peace. Regardless of your situation, you have most likely created a story around your lack.
It's time now for you, to lay down your stories and move into your life.