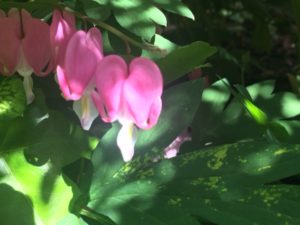 Spirituality is very practical and there is nothing like daily life to remind us of that.
When my 2 boys became teenagers, I was reminded that living my spiritual values was not a lofty state to be experienced on a yoga mat, it was instead an extremely practical "lifestyle" choice.
I'm sure I'm not the first mom who seemingly overnight, went from being the parent who was loved, and cherished to being viewed as annoying, embarrassing, and intrusive.
When it happened to me, I was shocked, devastated and experienced the pain of daily rejection. I also was reminded that my experience was my perception. I knew I could choose to use these difficult moments as points for my spiritual growth.